Your summer cooler sorted!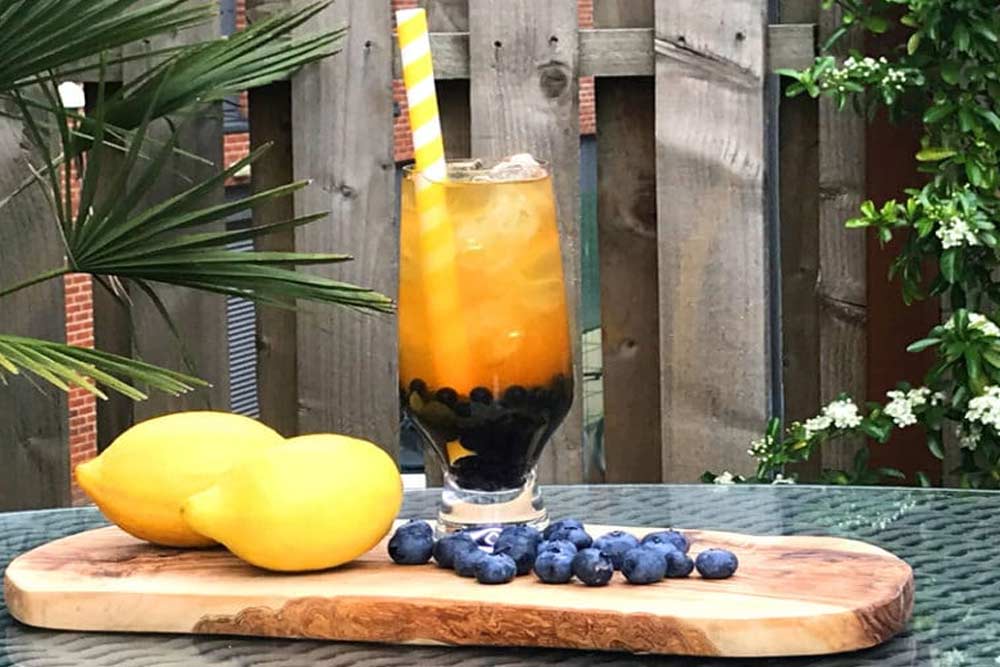 A Match Made in Heaven
Take a delicately blended black tea flavoured with oil from the rind of bergamot orange, paired with zingy lemon and finished with a pop of sweet juicy blueberry… it's your refreshing summer cooler sorted!
Ingredients
– Earl Grey Tea
– Lemon Syrup
– Blueberry Bubbles
– 250ml Boiling Water
– Ice
The Recipe
Step 1: Add 250ml of freshly boiled water to your Earl Grey tea bag (in a large bowl or shaker) and allow to brew for 2-3 minutes.
Step 2: Remove the tea bag and add the lemon syrup to the tea. Mix with a spoon for 20-30 seconds.
Step 3: Add two handfuls of ice (approximately 6 large cubes) of to your bowl or shaker and stir or shake until the mixture is cool.
Step 4: Pour the mixture, including ice, into your Bubble Panda cup, leaving space for the topping!
Step 5: Add the blueberry bubbles to your cup, plus more ice if needed.
Step 6: Put the lid on with straw, sit back and enjoy your Bubble Panda bubble tea!